Antenna Multiplexer

AMP 4 HF
Antenna Multiplexer for ARE i2 HF including 4 antenne ports for the various AAN X HF antennas.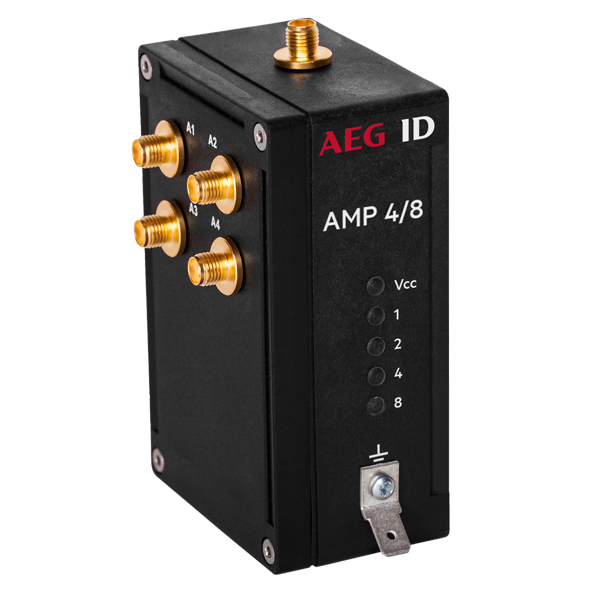 Electrical characteristics
ARE i2 HF
13.56 MHz
RS 232, 4-wire binary coded, 1-wire protocol
Easy serial ASCII based control protocol
9V ... 30V
AAN X1L HF | AAN X9L HF
Environment
-20°C up to +70°C
-20°C up to +70°C
IP 65
IEC 68-2-6 / 29
Dimensions
Ca. 170 g
90 mm
58 mm
38 mm
PA6, ABS
Additional information
Mounting: 2 mounting bracelets or top hat rail mount (optional).
Subject to change without notice